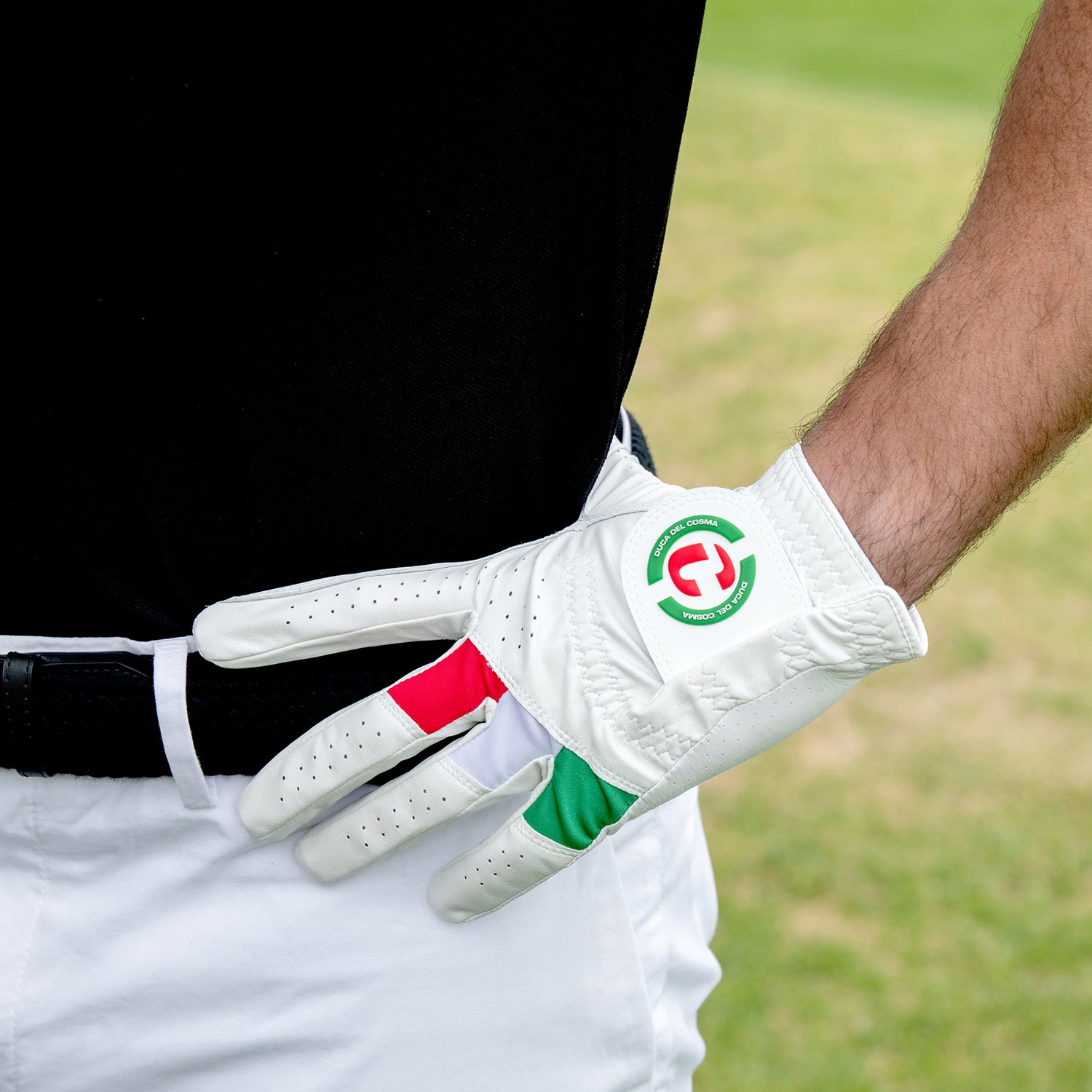 Men's golf Gloves
Buy men's golf gloves made of premium leather at Duca del Cosma. Embrace unparalleled grip, and let our gloves give you peak control whilst on the golf course.
Want to match your golf glove with our shoes? View our handmade men's golf shoes and our waterproof winter golf shoes for men here.
Duca del Cosma has golf gloves for men in our collection for both left and right-handed players. Our Elite Pro golf gloves are made of premium cabretta leather, and our Hybrid Pro range offers a mix of Cabretta and synthetic leather. Using leather for our collection of golf gloves ensures a smooth, perfect fit. The quick-drying cuff technology keeps your hand cool and dry, making it ideal for achieving the perfect swing. Available in a variety of colours. Shop our collection of men's golf gloves now at Duca del Cosma and experience the comfort. Match your golf outfit with our wide range of golf shoes for men. Ready for winter on the course? Make sure your feet stay warm, dry and comfortable with our winter golf shoes for men collection. 
COMPLIMENTARY SHIPPING ON ORDERS OVER £100