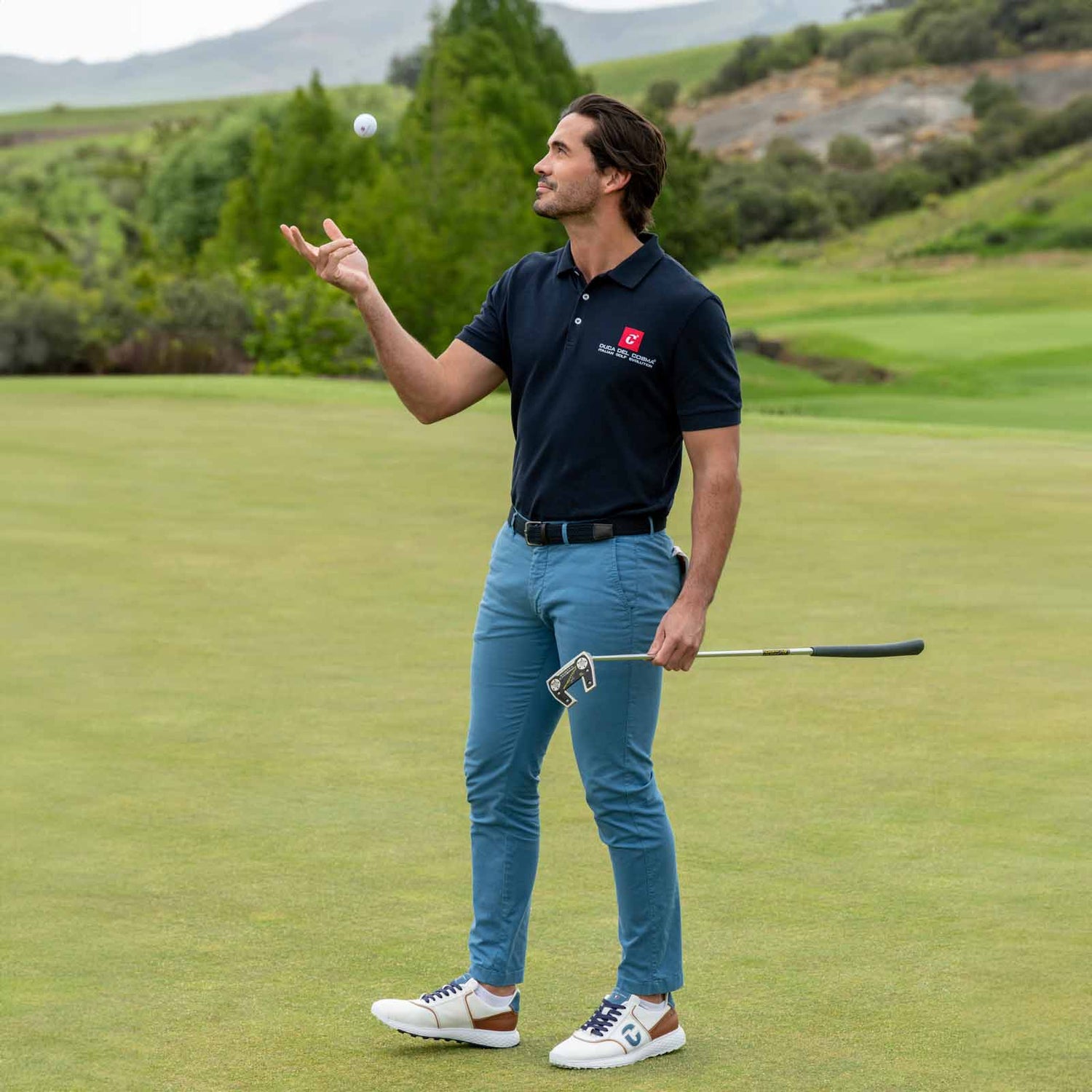 Men's golf shoes
Men's Golf shoes can make a huge difference on a players performance, just ask the
professionals that use Duca del Cosma. As a passionate golfer, you're always searching for the perfect combination of style, comfort, and performance in
your golf shoes.
All of our golf shoes are designed by our in-house team in Italy and handcrafted in Europe. Our brand has led in the development of Men's Spikeless Golf shoes setting itself apart by offering Golf Shoes that have huge flexibility in the way they can be worn on and off the course. We even have a range of award winning men's winter golf boots.
DUCA DEL COSMA LATEST COLLECTION OF GOLF SHOES
Our latest collection offers both high and low men's golf shoes and men's golf boots. A mix between a classic men's golf shoe and the latest technologies in sporty golf shoes make them ideal for on and off the golf course. Made of premium Italian nappa and nubuck leather. Finished with recyclable microfiber and polyester wax laces. Most men's golf shoes are waterproof thanks to the MTP Aqua-stop lining and have optimal grip and stability thanks to the Airplay outsoles. The comfortable and breathable ARNEFLEX® insole provides maximum comfort: everything you need in a men's golf shoe. Available in sizes: 6-13 and in different fits: narrow, normal, and wide. Complete your golf outfit with our selection of men's golf gloves.
 COMPLIMENTARY SHIPPING ON ORDERS OVER £100