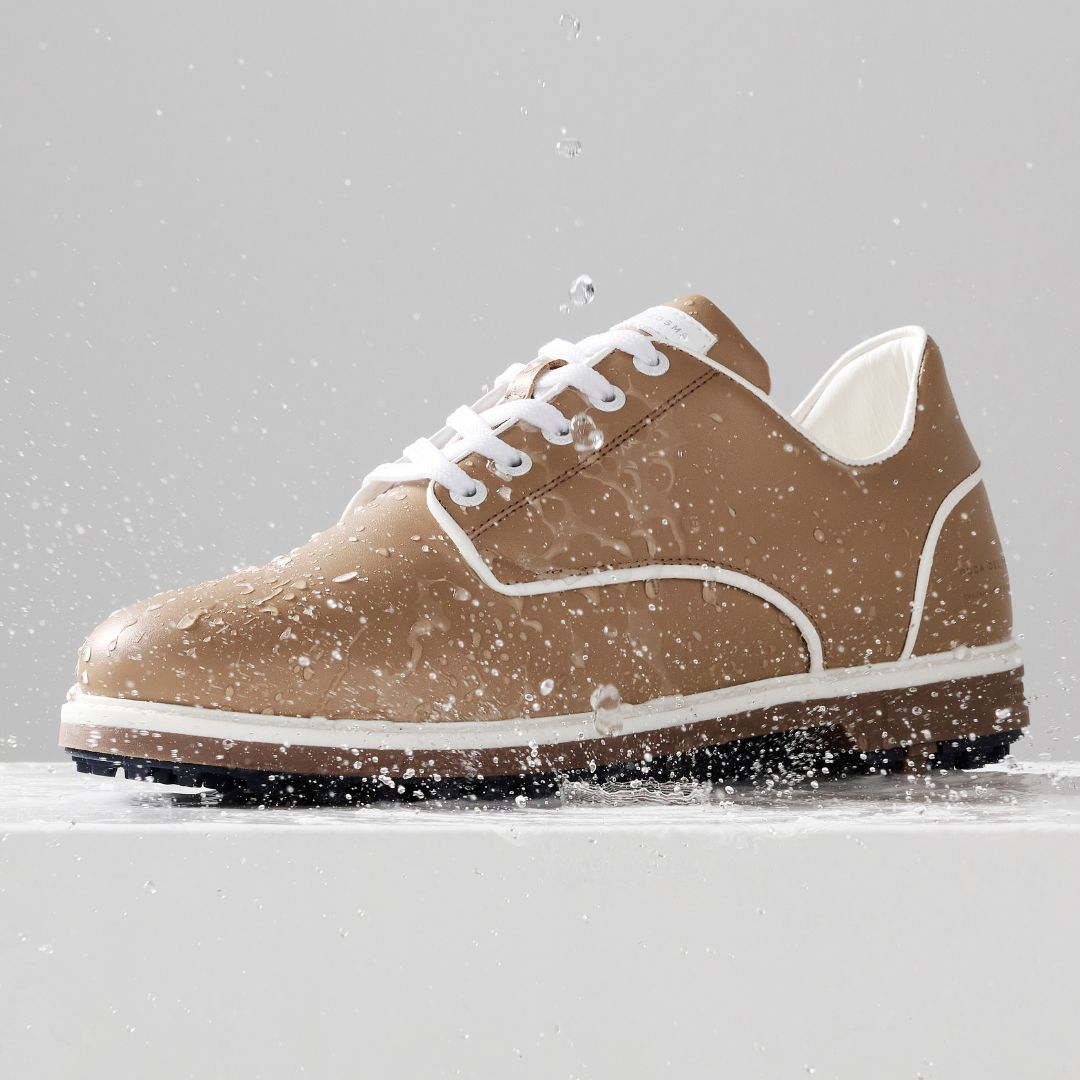 Men's waterproof golf shoes
Looking for men's waterproof golf shoes and boots that can cope with UK's challenging weather conditions. We have a range designed meticulously to merge performance, style, and durability, making them the perfect choice to keep your feet dry on the fairways.
Looking to compete your look with a Men's Golf Gloves made from soft cabretta premium leather. We have an extensive summer collection of mens's golf shoes available online.
Men's Waterproof Golf Shoes, Designed to Handle the UK Weather
If you're in pursuit of the perfect men's waterproof golf shoes to ensure your feet stay dry during your round of golf, you've landed in the perfect spot! Duca del Cosma recognises that performance, style and aesthetics play a pivotal role in selecting the right footwear. That's why we offer an extensive selection of golf shoes that not only deliver top-notch functionality but also boast a stylish and sophisticated appearance.
Embrace winter golf with a pair of Men's Waterproof Golf Boots
Crafted with the utmost precision and care, our men's waterproof golf boots are the epitome of quality. These shoes are meticulously designed using top-tier materials, including premium Italian Nappa and nubuck leather, lending them an opulent appearance and elevating their comfort. What's more, our golf boots incorporate an advanced Waterproof Sock System, ensuring dry feet even when faced with rainy days on the golf course.
Most comfortable Golf Shoes
At Duca del Cosma, we prioritise your comfort as a standard feature. Our Airplay outsoles provide the most comfortable golf shoe experience with exceptional grip and stability during your swing, instilling the confidence needed to navigate wet courses with ease. Even during the colder months, our ARNEFLEX® insole ensures warmth and breathability, granting your feet a cosy fit, even on scorching days on the golf course.
Our commitment extends beyond comfort to deliver golf shoes that are enduring and of the highest quality, seamlessly blending function with personal style.
Discover our men's golf shoes, available in an array of styles and colours. Whether your taste leans towards classic and timeless aesthetics or leans into contemporary and eye-catching designs, you'll find your ideal golf shoe at Duca Del Cosma. Our waterproof golf shoe collection boasts a variety of styles, colours, and designs, including the distinctive waterproof Fashion, Classy, Sporty & Pro lines, ensuring there's a perfect golf shoe to suit every golfer.
In summary, if you're in search of the most comfortable and waterproof golf shoes for men, look no further than our collection. Whether you're a novice or a seasoned golfer, our golf shoes are expertly crafted to enhance your game while keeping your feet dry and comfortable. Order your pair today and discover first-hand the difference that high-quality, stylish golf shoes can make in elevating your golfing experience.
Visit the official UK Duca del Cosma website today!