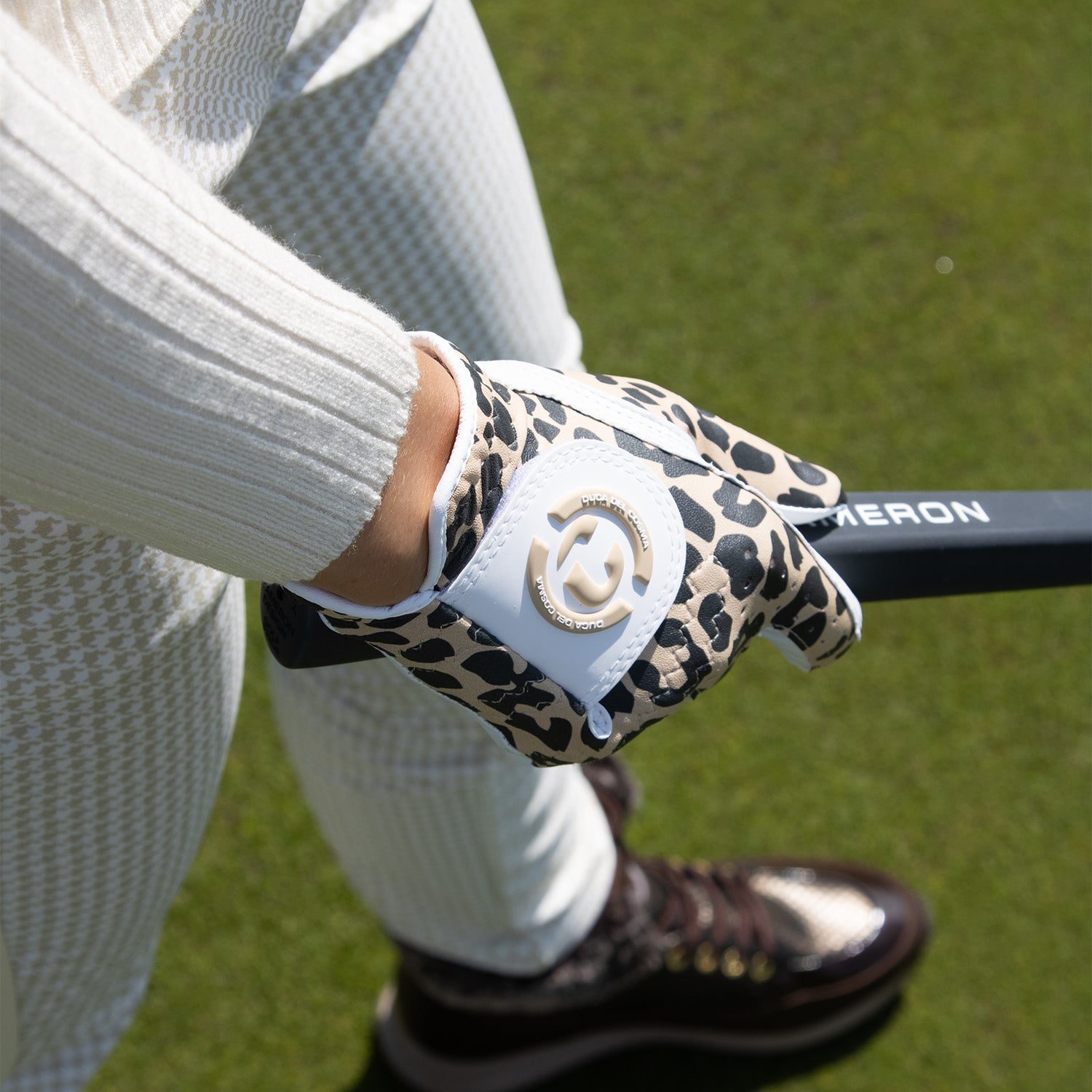 Women's golf gloves
Buy women's golf gloves at Duca del Cosma. Embrace unparalleled grip, and let our gloves give you peak control whilst on the golf course.
Complement your women's golf shoes by choosing a matching Duca del Cosma's glove tailored and crafted from high-quality super soft Cabretta leather.
You can buy women's golf gloves naturaly at Duca del Cosma. You easily shop our collection of ladies' golf gloves online for 2023. Whether you're right-handed or left-handed, we've got you covered! Our ladies' golf gloves are made of a mix of Cabretta and synthetic leather which you can feel. Nice and soft and supple! The special cuff technology and perforated holes keep your hand cool and dry. Available in a variety of colours. Shop our ladies' golf gloves now and experience comfort. Style your gloves with our matching women's golf shoes. Heavy weather in your region? Check out our winter golf boots and winter golf shoes for women.
COMPLIMENTARY SHIPPING ON ORDERS OVER £100