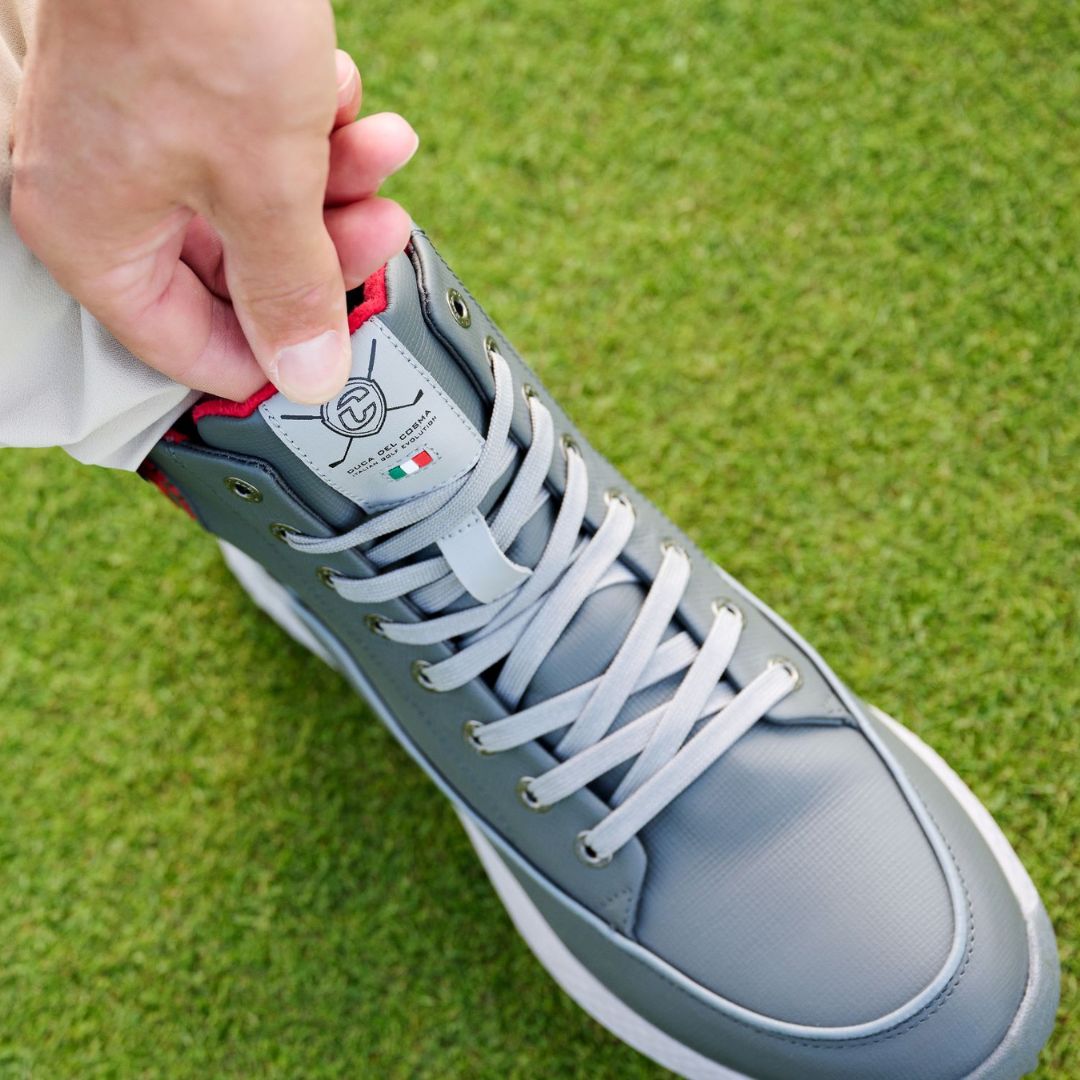 Men's winter golf shoes
Looking for award winning men's winter golf shoes and boots that handle the UK weather. For those seeking waterproof golf shoes and boots suitable for playing in the UK's challenging weather conditions, We have a range of mens waterproof golf shoes and Boots designed specifically for UK golf! These golf shoes are meticulously designed to merge performance, style, and durability, making them the perfect choice for golf enthusiasts.
Our selection of winter golf shoes not only guarantees outstanding performance but come in a range of Men's Spikeless Golf Shoes or Mens's Spiked golf shoes and look amazing on the Fairways
MEN'S WINTER GOLF SHOES & BOOTS 

When it comes to winter golf shoes or golf boots, having the right gear is essential, just like having the right golf gloves for men. Duca del Cosma offers a premium range of winter golf shoes that are meticulously designed to enhance your performance while keeping you warm and comfortable. Let's delve into what sets our winter golf shoes apart. 
Italian Craftsmanship, European Excellence
Our men's golf shoes are crafted with high-quality Italian Nappa and nubuck leather, expertly designed in Italy, and handmade in Europe. This blend of exceptional materials and craftsmanship ensures footwear that not only looks outstanding but also performs impeccably.
Waterproof Golf Shoes and More
Winter golf demands shoes that can withstand the elements. Our winter golf shoes are engineered to give you the confidence to conquer the course. They feature MTP Aqua-stop lining, making them waterproof to keep your feet dry even on damp fairways. The Airplay outsoles provide superior grip and stability, allowing you to maintain your posture and execute accurate shots.
But these shoes are not just about function; they effortlessly combine style and performance for on and off the golf course wear. With a broad range of sizes available (UK 6-13), you're certain to find the perfect fit that aligns with your style and preferences.
Elevate Your Winter Golf Game?
Explore our selection of winter golf shoes for men on the Duca Del Cosma website and experience warmth, comfort, and uncompromising performance. What's more, we offer free shipping and returns, so why not give Duca golf shoes a try. Don't let the cold weather hold you back – embrace the winter golf season with confidence, courtesy of Duca Del Cosma's premium winter golf shoes.
Looking for golf shoes that are more suitable for when the sun shines, shop our spring summer collection of golf shoes men. Make your outfit complete and match with
FREE DELIVERY AND RETURNS ON UK MAINLAND ORDERS