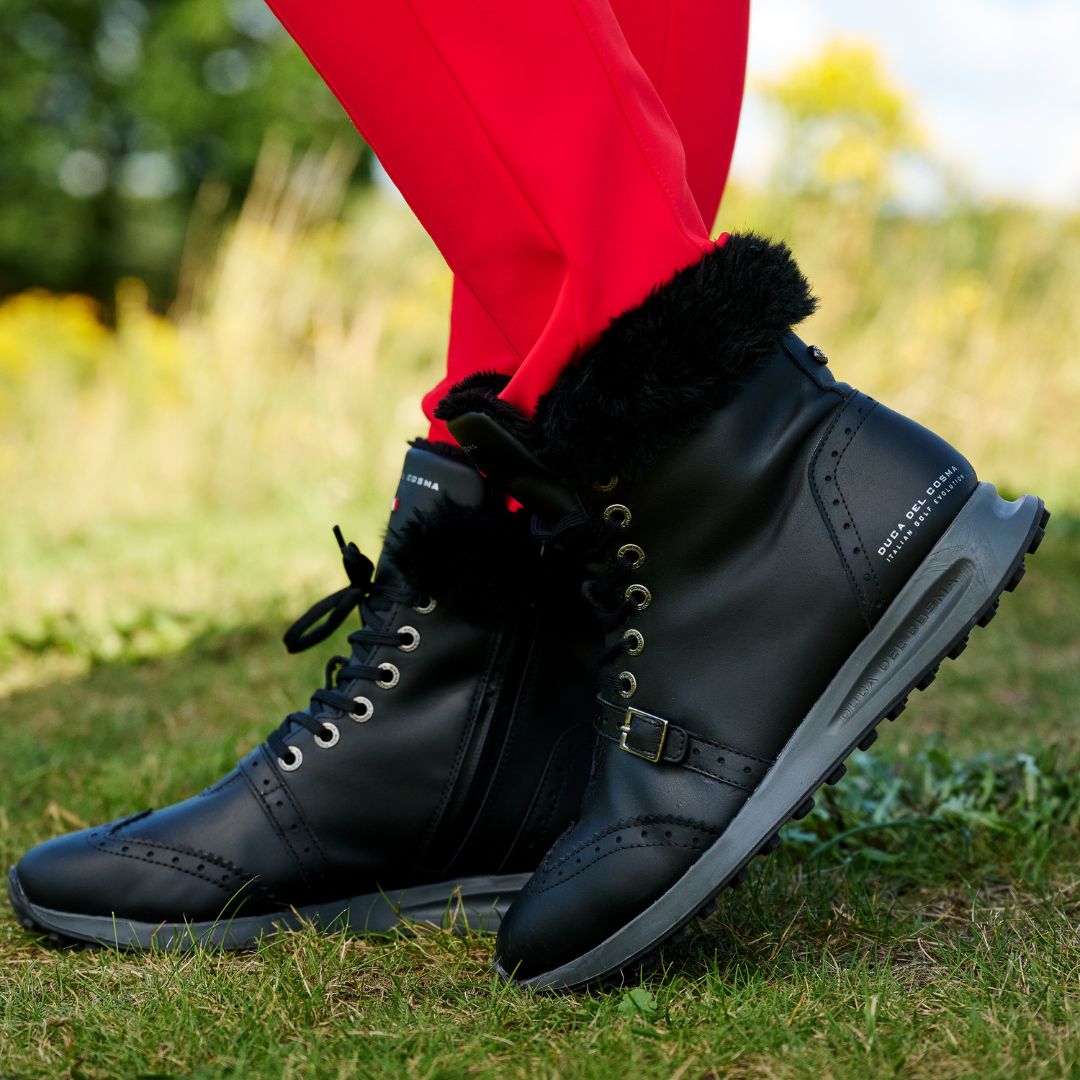 Women's winter golf shoes & BOOTS
Women's winter golf shoes & boots that handle the UK weather you shop off course at the official Duca del Cosma website. If you are looking for golf shoes and boots suitable for playing in the UK's challenging conditions, We have a range of Women's waterproof golf shoes & Boots designed to keep your feet dry and warm this winter!
Our selection of winter golf shoes are meticulously designed with with warm fur linings, and a premium waterproof boot system merging performance, style, and durability. They come in a range of women's Spikeless Golf Shoes or Mens's Spiked golf shoes and look amazing on the Fairways.