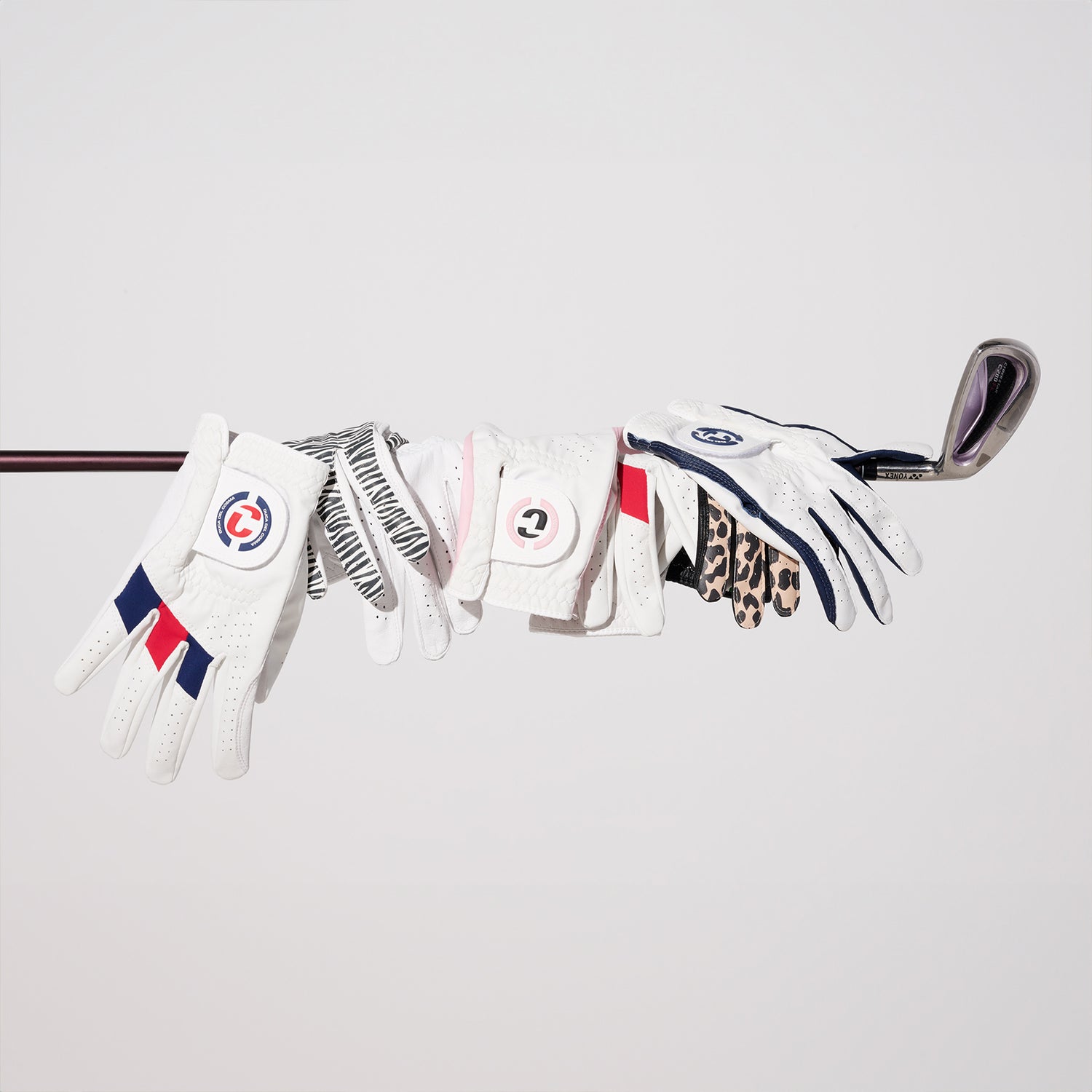 Golf gloves
A golf glove can mean the difference between a good and a bad round of golf. Just ask the professional golfers that play our Tour Cabretta Leather golf glove,. They helped us develop the glove and know the difference is in the detail, giving them unparalleled grip, and ultimately control of their swing.
View our women's golf gloves and our golf gloves for men here. Buy quality soft premium cabretta leather.
Duca Del Cosma is the ideal destination for purchasing golf gloves. Why? Our golf gloves are crafted entirely from premium cabretta leather, ensuring unparalleled quality. In addition, the double row of elastic stitching makes our gloves highly flexible and provides a perfect fit. But that's not all, the breathable ventilation holes in our gloves eliminate sweaty palms. Our golf gloves are available in a range of colours, including white, dark blue, gray, brown for men, and more feminine colours and prints such as king cheetah/giraffe/zebra prints, for women. Match your favourite print or colour with our wide range of women's golf shoes. Shop at Duca Del Cosma for your golf gloves and experience the ultimate in comfort. Our commitment to quality is unwavering for all our products, for all our golf accessories, golf gloves and golf shoes for men and women.
COMPLIMENTARY SHIPPING ON ORDERS OVER £100