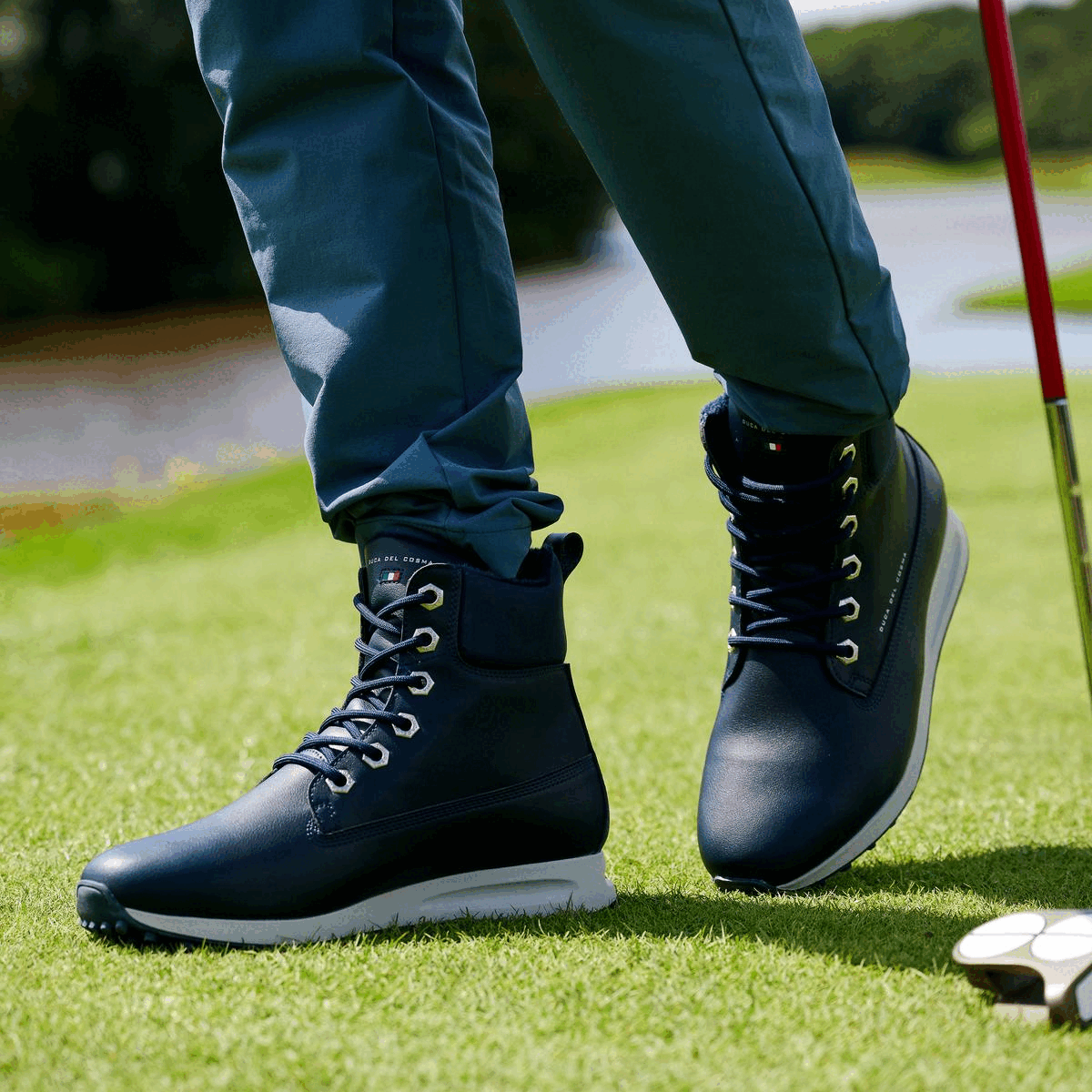 WINTER GOLF
Award winning winter golf shoes and boots suitable for playing in the UK's challenging weather conditions. Duca del Cosma presents an extensive range of men's and women's winter golf shoes & Boots that are meticulously designed to merge performance, style, and durability.
Our selection of winter golf shoes not only guarantees outstanding waterproof performance but also boasts a sophisticated and stylish appearance.
MEN'S WINTER GOLF SHOES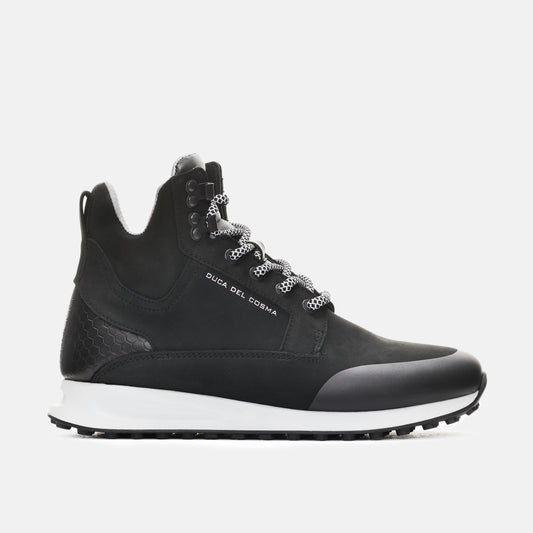 Regular price
£189.95
Sale price
£129.95
Unit price
per
WOMEN'S WINTER GOLF SHOES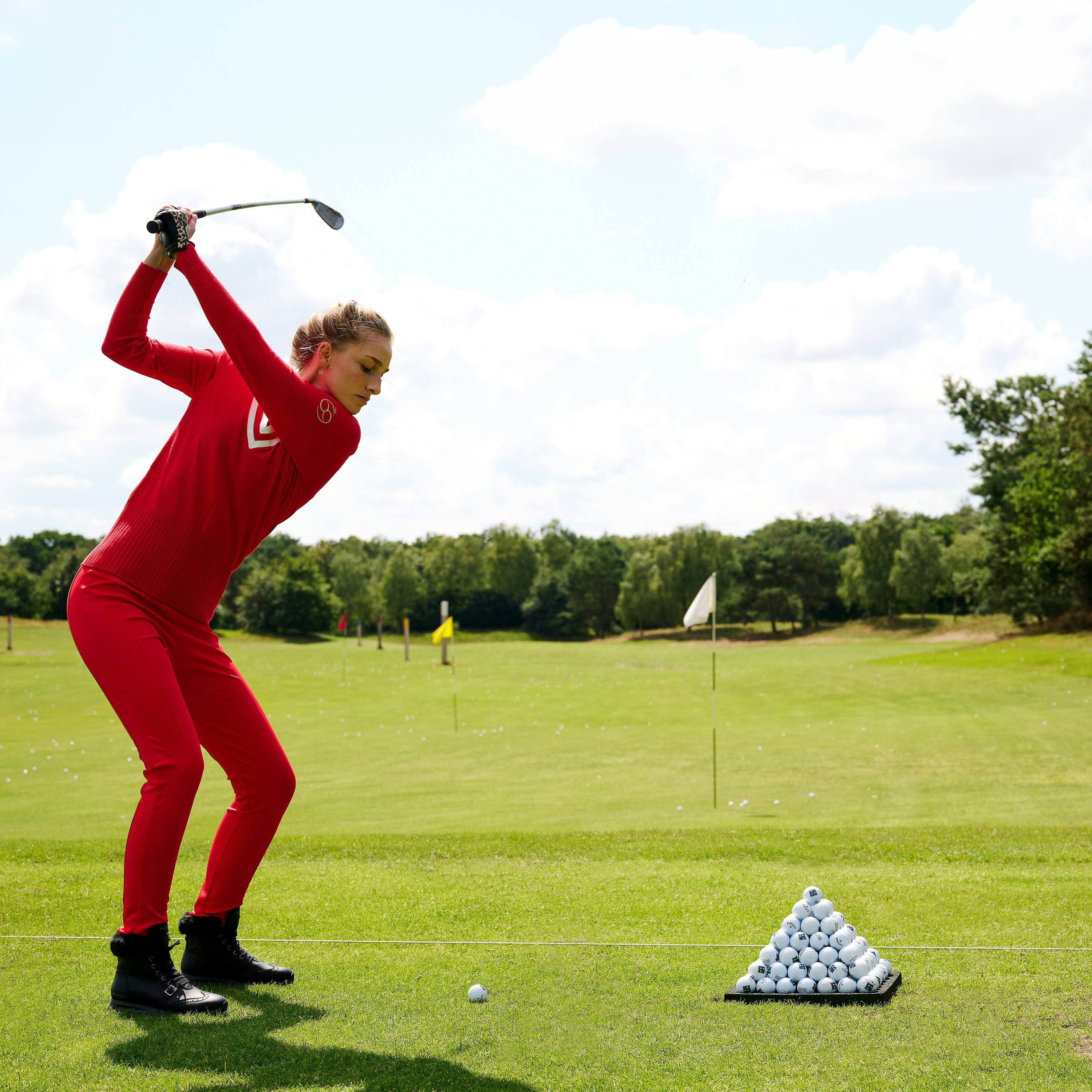 Regular price
Sale price
£189.95
Unit price
per
Mastering Winter Golf: Unveiling the Power of Winter Golf Shoes and Boots"
Experience Golf All Year Round, with the Latest in Winter Golf Shoes and Boots
As the chill sets in and daylight lessens, maintaining comfort on the golf course becomes a priority. When exploring winter golf gear, the spotlight falls on essential items like winter golf shoes and boots, specifically designed to ensure warmth and performance during the coldest months of the year.
At the core of your winter golf gear arsenal, invest in top-quality winter golf shoes and boots. These specialised footwear options are engineered to keep your feet warm and dry even in the harshest cold and damp conditions. Crafted from waterproof materials, they shield your feet from dew and rain while offering impeccable traction on wet or muddy surfaces, ensuring stability throughout your swing.
Select winter golf shoes and boots that fit perfectly, allowing you to enjoy an entire round without discomfort. Additionally, classic sweaters and pullovers can significantly enhance your comfort while on a cold golf course.
Winter Golf Shoes: Transforming the Game
Ready to elevate your golf game even in the harshest winter weather? Explore the superior range of waterproof winter golf shoes and boots available for both men and women on Duca Del Cosma's website. Our meticulously crafted footwear not only emphasizes style and functionality but also guarantees the comfort necessary to excel in colder and wetter conditions. They truly redefine the game of golf in winter!
For the ladies, our specially designed waterproof winter golf shoes are both fashionable and protective against moisture. These shoes ensure confidence and comfort during the winter season on the golf course, showcasing the exceptional functionality and comfort that Duca Del Cosma offers.
Gentlemen, fear not. Our collection of winter golf shoes for men provides warmth, superior comfort, and high-performance features, all while ensuring complete waterproofing. Do not let inclement weather hinder your quest to take your golf skills to new heights.
Get ready for an unparalleled winter golf experience with Duca Del Cosma's handcrafted winter golf shoes and boots. The fusion of style, comfort, and functionality will help you stand out on the golf course, even in the most challenging winter conditions.